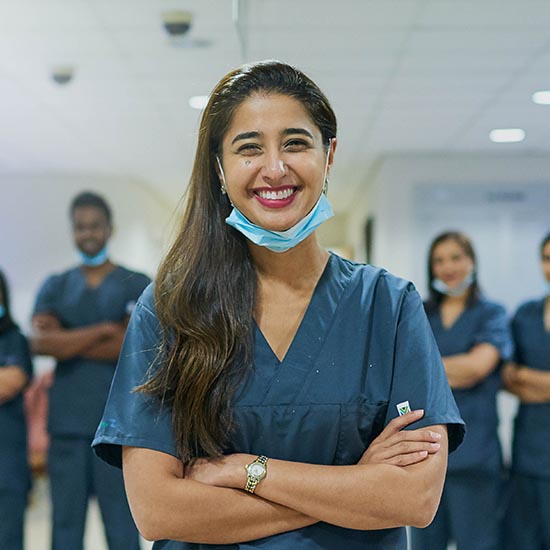 Dr Shamima Bhorat
Dentist
Shamima Bhorat attended the University of Stellenbosch and after graduating in 2000, rendered her community service at the Idas Valley Dental in Stellenbosch. Thereafter she left for the UK where she worked at Gibraltar House Dental Clinic,a busy sedation practice in Kent. There she gained experience in all aspects of dentistry.

On her return Shamima worked at various private practices in Cape Town and as a clinical supervisor in Paedodontics at the University of Western Cape dental faculty.

In 2005 she opened the Gatesville branch of S Bhorat Dental Clinics at Melomed Gatesville Hospital. In 2010 she opened the Bellville branch of S Bhorat Dental Clinics at Melomed Bellville Hospital in the northern suburbs.

Shamima believes in delivering the highest quality dental care to all her patients in a caring and professional environment . Shamima has a special interest in treating children and her gentle and sympathetic manner helps them relax and feel comfortable. Everyone should smile with confidence and Shamima creates beautiful smiles for her patients using the aesthetic tools of veneers, crowns, orthodontic and whitening procedures.

She is married with two sons and enjoys traveling, hiking and trying exotic food dishes. The Tokai branch of Dr S Bhorat Dental Clinics was opened in August 2016 and our team of qualified dental professionals, lead by Shamima look forward to offering quality dental care in the southern suburbs.