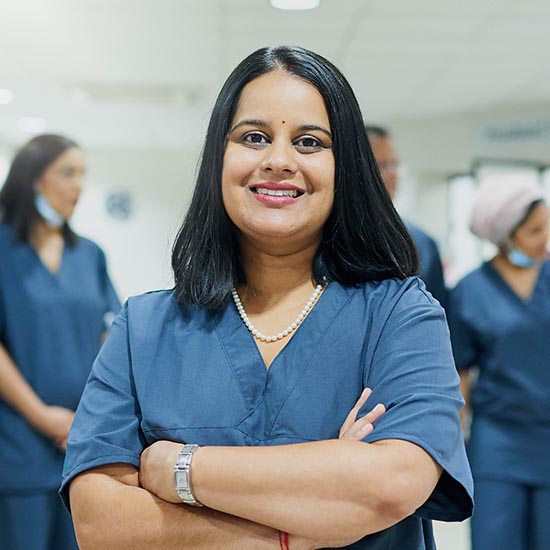 Dr Eshmie Maharaj
Cosmetic Dentist
Dr Eshmie Maharaj completed her dental degree at the University of the Western Cape in 2010. Her dedication to her studies earned her membership to the coveted Golden Key Honour Society which is awarded to those whom achieve noteworthy results in their field of study.

She completed her community service at Maitland Community Health Clinic in 2011. She entered private practice fresh out of community service with the motivation to serve the public to the best of her ability. In order to refine her clinical and patient skills, she worked in many different socio-economic areas ranging from the very high to low socio-economic groups. This has given her the advantage to understand the backgrounds of her patients and the skill to communicate efficiently.

She joined Dr S Bhorat Dental Clinic in 2015, bringing her skills to the Bellville practice. Dr Maharaj has a keen interest in aesthetic and cosmetic dentistry, endodontics, working with children as well as anxious patients. She has completed a postgraduate diploma in cosmetic dentistry and is dedicated to keeping herself updated on the latest advancements in her field. It is extremely important to Dr Maharaj that her patients are well informed and she encourages patients to bring their concerns to her. She believes that patient education is the cornerstone of successful dentistry. Her friendly and talkative manner eases anxious patients and her ethos is to provide the highest level of care, respect and efficiency.