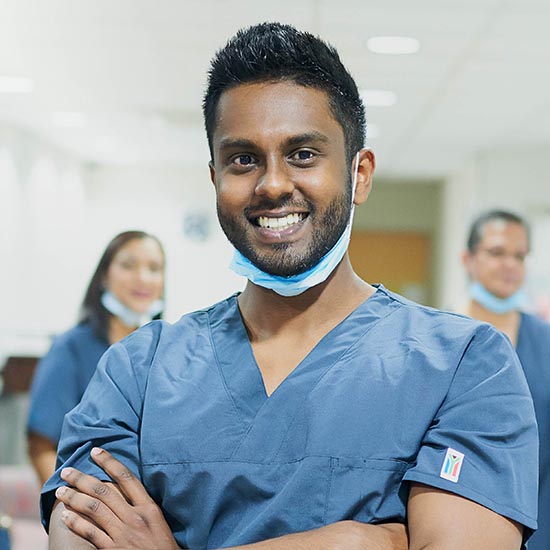 Dr Shaahir Hurribunce
Cosmetic Dentist
Dr Shaahir Hurribunce , qualified at the University of the Western Cape in 2013.

He completed community service in Qwaqwa - Free State, subsequently working at the UWC Oral Health Centre's service rendering department and following on to private practice starting 2014.

He has completed his postgraduate diploma in Aesthetic Dentistry, and is easily approachable, engaging, patient and fond of children. Actively involved in community dentistry and serving those most in need outside the work place.

Interests include minor oral surgery and treatment under sedation. He practices by the quote: "Treat every patient as if they were family." Outside interests include family, travel, good food, great company and automotive mechanics.