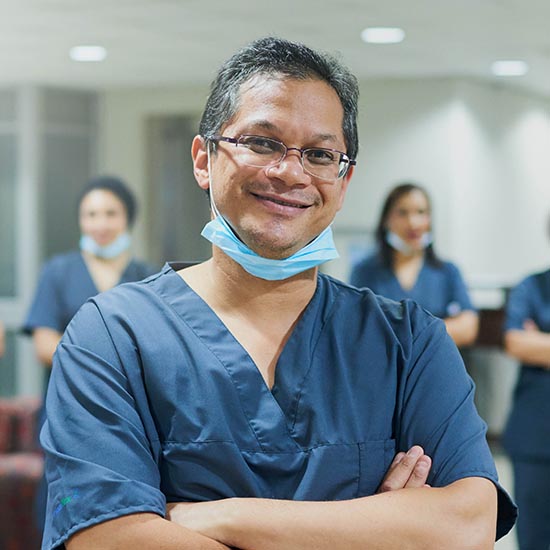 Dr Jonathan Ziegler
Dentist
Jonathan Ziegler obtained his dental degree from the University of the Western Cape in 1996. He then worked for the Department of Health for 2 years after which he spent the next 10 years in the UK, during which he completed quite a few courses in dentistry. It includes a year course in Dental Implantology, Warwick University, Masters in Facial Aesthetics, International Association of Advanced Facial Aesthetics London, National Course in Conscious Sedation, University of East London,London UK .

Jonathan is also familiar with Dental Research. In 1996 he supervised an International Oral Health Research Programme in Minimum Invasive Techniques in Dentistry in Robertson,Western Cape South Africa,under auspices of the University of Stellenbosch. He currently is enrolling in a Master's Programme in Prosthodontics at the University of the Western Cape.

Jonathan is also involved in the South African Dental Association of which he is the Vice President in the Western Cape. He also serves on the International Association of Dental Research Committee, Cape Town and currently is a Senior Lecturer in Crown and Bridge procedures in the Department of Restorative Dentistry, Faculty of Dentistry, UWC.

Jonathan believes in a balanced lifestyle. He is married with two daughters. His favourite food is curry, with créme brulee on top of the list for deserts. He loves to travel and puts Cancun down as his top travelling destination.